Platinum Curve with 180° bend and drop-nose bottom finish
At the bottom of the stairs the 'drop-nose' rail, at just a little over 300mm from the 1st riser, ensured that there was no obstruction past the wall in the main living area. The Ergo Plus seat added leg-room in a fairly tight staircase. See how the rail fits close to the wall and tight around the 180 degree bend.
At the top of the stairs the swivel seat ensure safe and easy access to the stairlift. A safety switch makes sure that the stairlift cannot move until the seat is in the correct position. When getting on and off the stairlift, the users feet are squarely on the landing with the stairs safely blocked off behind by the chair. Use the chair arms to steady yourself when getting up and down.
With the stairlift neatly folded, there is room to pass even on narrow stairs.
See also just how tightly our 400mm internal bend radius hugs the corners maximising the clear space available and giving a neat and unobtrusive installation.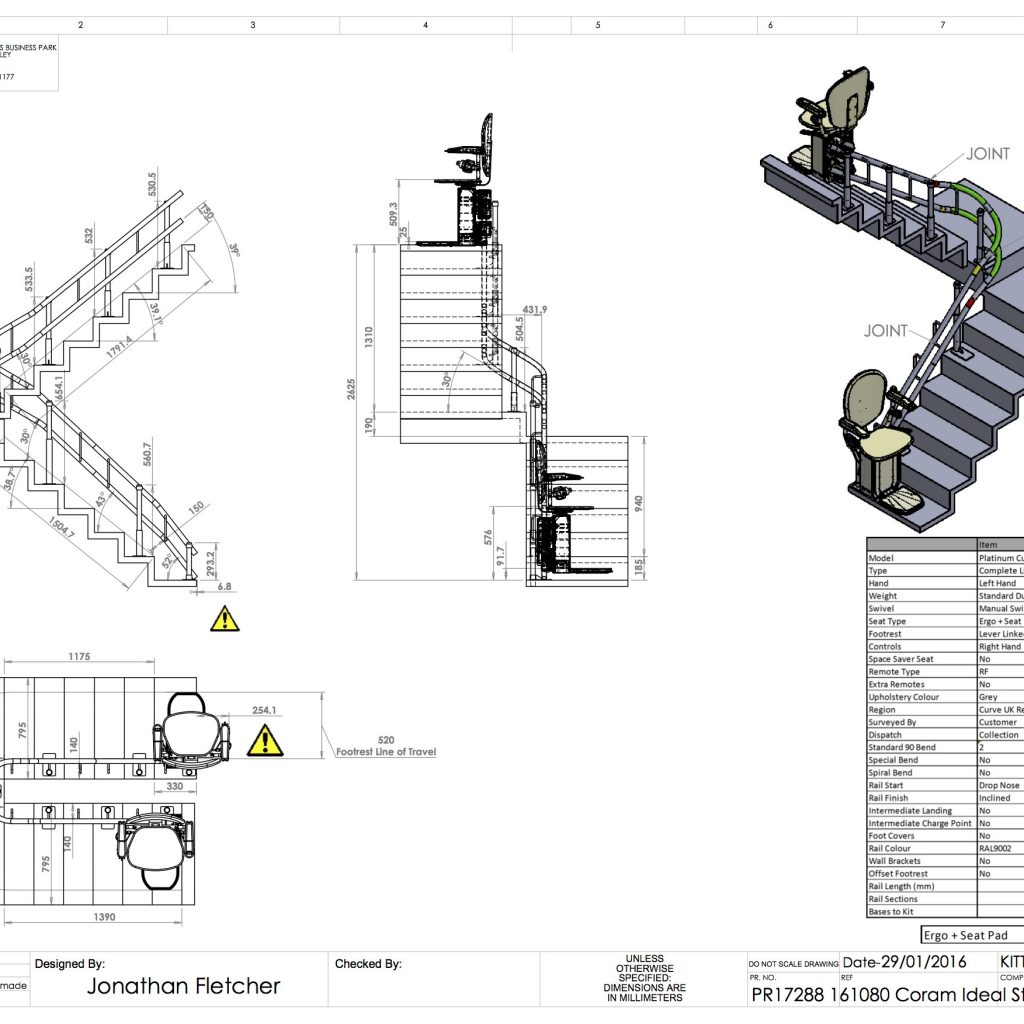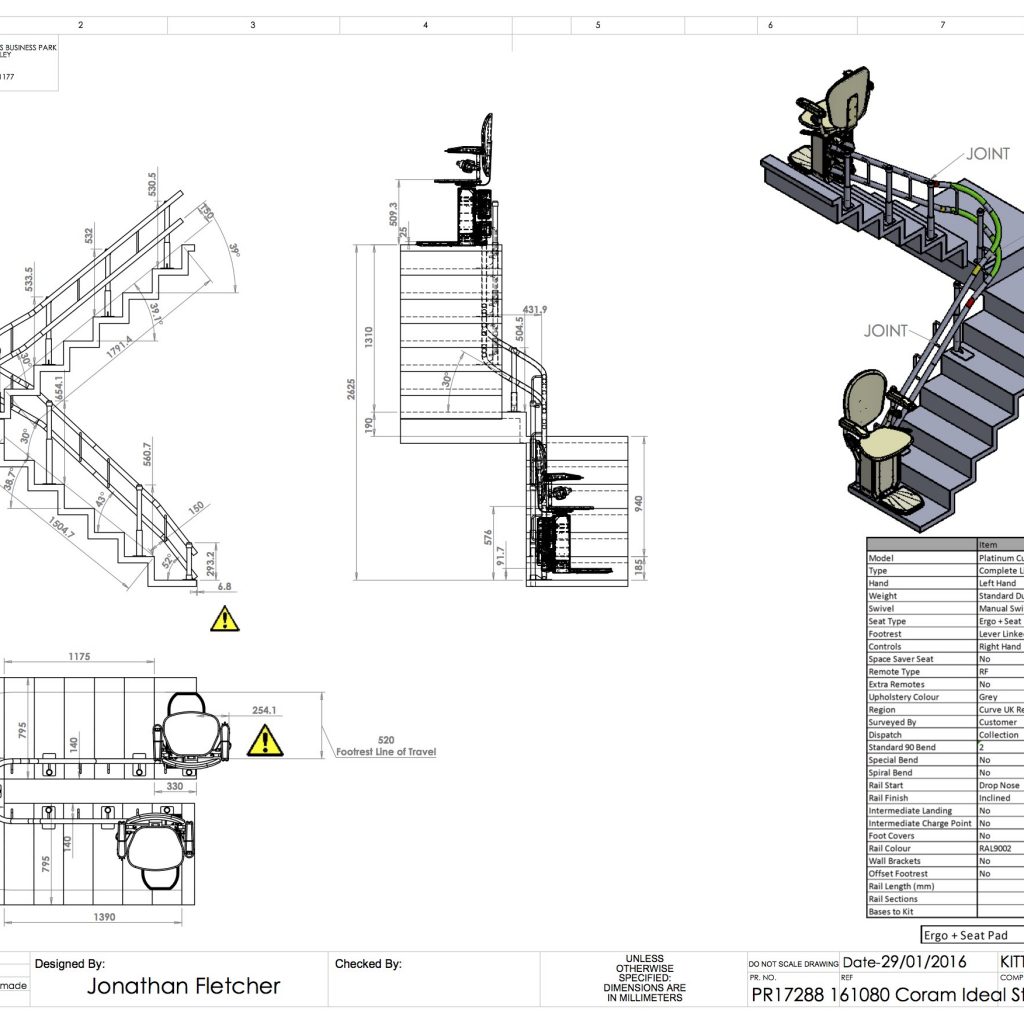 The drawing clearly shows the exception fit of the platinum Curve stairlift. The rail is manufactured in on 4 sections assuring you of the smoothest ride possible.
Contact Us
More Information
Get a Brochure
Contact Us
Testimonials
"... I love my Horizon stairlift. I would recommend it to anyone ..."
- Mrs N Connelly, Sydney
"... I don't know why I waited so long. What a relief! My stairs are easy now with my Ideal Stairlift ...."
- Mr P Edges, Lambton
"...my Curve stairlift is wonderfully smooth and leaves plenty of space on the stairs for others"
- Mr T Andrews, Putney