Please call 1300 019 648, complete the form on the left and we will contact you to discuss your individual requirements and send you a brochure, by post or by email whichever you prefer.
---
Why Contact Ideal Stairlifts?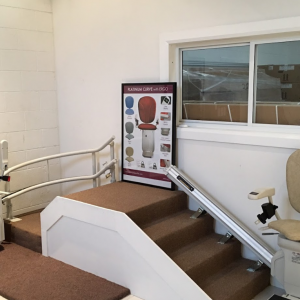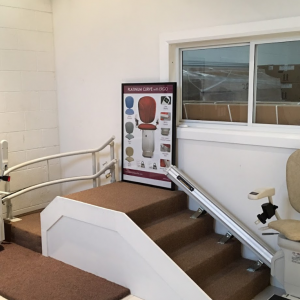 To find out the best solution, and of course the best price, for your stair lift we will need to talk with you and assess your needs. We recognise that everyone's situation is different, and that a stairlift is often not a one-size-fits-all solution.
You can be assured of highly experienced and professional advice, and that we will not sell you anything you don't need.
The final step of your assessment is a home visit to take the measurements needed so that we can make you a stairlift that fits perfectly and suits your needs.
Contact us now either for an informal chat to find out more and get a brochure, or arrange an appointment with one of our friendly and knowledgeable assessors
It is only after a home assessment that we can issue a firm quotation. Our quotes are free of charge, and you are under no obligation to buy – although we'd be delighted if you did.
All of our sales assessments are conducted in accordance with the Australian Consumer Law.
Call us now on: 1300 019 648 or email: [email protected] | ABN: 86 615 671 059
NEW!!

Stairlift showroom display now open

Find us at: 11/12 Abbott Road, Seven Hills, NSW.
Call now on 1300 019 648 for an appointment to come and try our our Straight and Curved Stairlifts